If you want to stay in the nicest hotels around the world without breaking the bank, then you have to check out these four websites.
The travel sites below offer luxury accommodation packages in some of the most exotic places around the world — for much, much less.
You're welcome.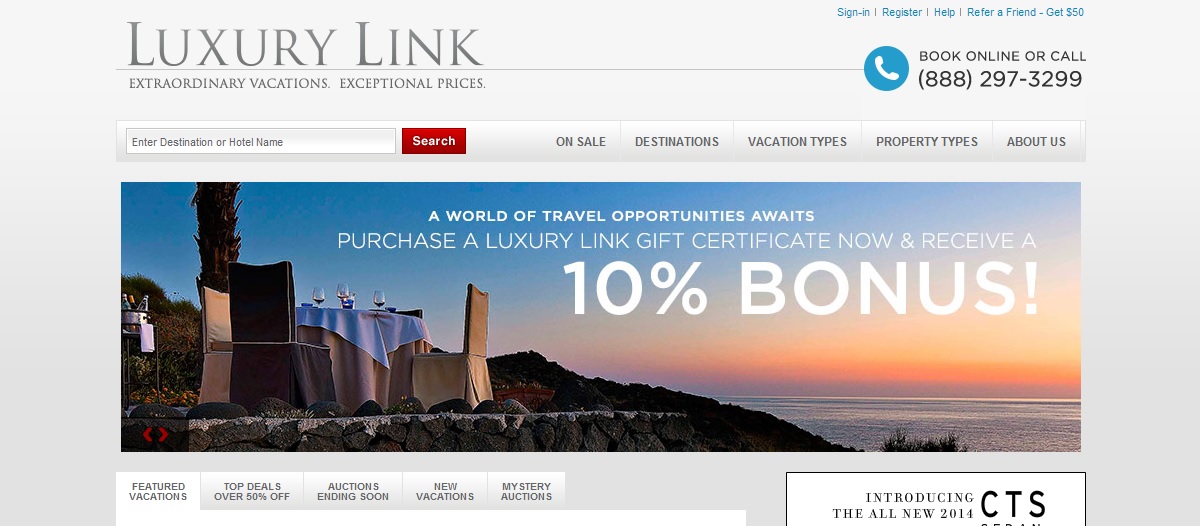 1. Luxury Link
Luxury Link is one of the greatest websites on which you can book discounted luxury travel, because they have exclusive partnerships with unique luxury hotels around the world; this means that they not only offer reduced hotel stay prices, but throw in perks like three-course dinners, champagne, and massages. Vacations are either auctioned off or can be booked immediately for a set price (however within specific sets of dates only). They also provide concierge services for those who are looking for a vacation deal with their preferred dates.