Use your holiday spices for a nutmeg cinnamon face mask, because your face deserves it.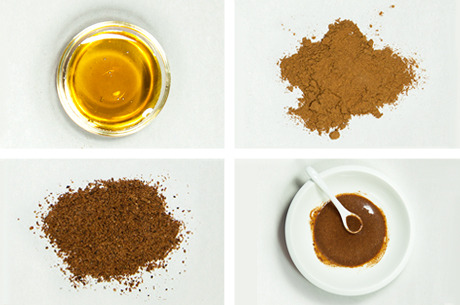 Did you know that the combination of honey and cinnamon has been cited for numerous anti-inflammatory benefits? The pair particularly works well for reducing blemish sizes, removing acne, and healing acne scars.
Nutmeg, the homeopathic mask's third ingredient, enhances skin treatment as it works to reduce swelling. This easy, three-ingredient face mask will make your skin glow.
Your nose will thank you, too, for the amazing smell!
Here's what you'll need to make your own honey nutmeg cinnamon face mask. Image and recipe via Beauty Lish:
1 tablespoon honey
1 teaspoon cinnamon
1 teaspoon nutmeg