Raw Vegan Pecan Pie
Raw vegan pecan pie, get in mah belly.
I am always on the lookout for a healthy rendition of a traditional holiday recipe, so I am thrilled to stumble upon (and share with you) this gluten free, vegan raw pecan pie!
This vegan raw pecan pie is also free from refined sugar and packed with nutritional goodness.
So, you can make it for Thanksgiving…or now.
Image and recipe via Food52.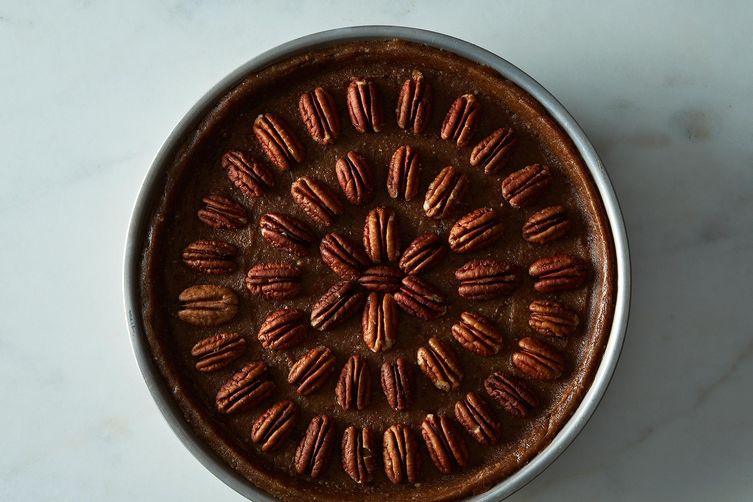 Serves 8-10

3/4 cup raw pecans
3/4 cup raw walnuts
1/4 teaspoon sea sat
1/4 cup shredded coconut
1 cup pitted medjool dates, packed
For the pie filling:
1 1/4 cups medjool dates, tightly packed, pitted, and soaked in warm water for at least an hour
1/2 cup plus 3/4 cup raw pecans, divided
1/4 cup melted coconut oil
2 teaspoons vanilla extract
1 teaspoon cinnamon
1/4 teaspoon nutmeg
Big pinch sea salt
For instructions, go here.
Rosetta is a Manhattan-born student currently living in Paris. She loves fashion, traveling, and all things kale. She's adopted the Parisian street style, yet stayed in-touch with her New York roots; she can be spotted wearing all black with a green color pop from holding her cold-pressed juice. Her religion is coconut oil and she's married to almond butter.